Enter at your own Risk!!!!!!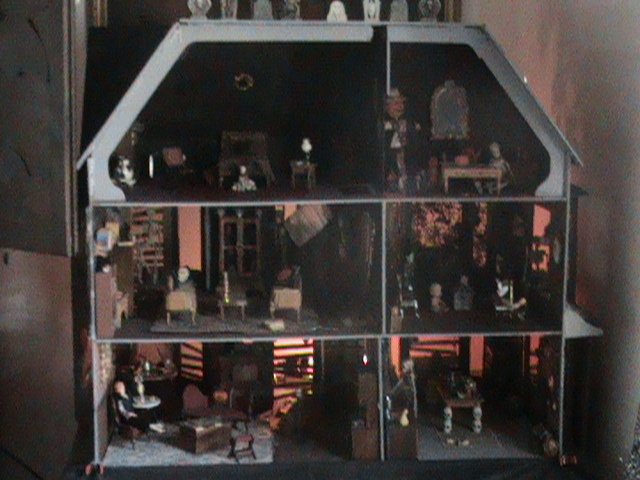 Our Witch likes her bedroom on the simple side.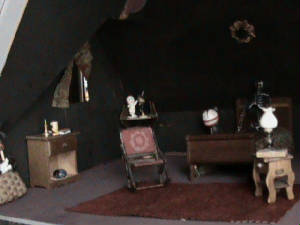 Ludlow is always sneeking in for snooze!
The Study: This is where all the creation takes place. Our Witch composes all her most evil and dark spells. She also has an assistant Lottie who in her spare time dabbles in potions for the good of mankind and conjures up sprits with the Ouija board.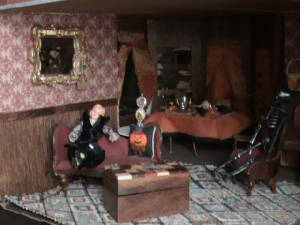 Agatha has done a wonderful job setting the table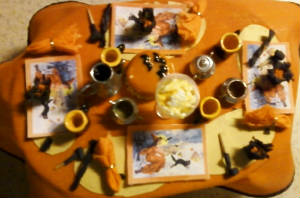 The cards say that Mulgrath will be successful!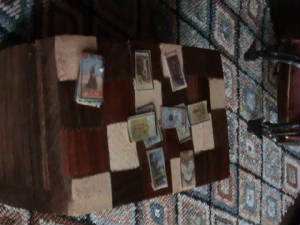 Morgana spends most of her time with the preserves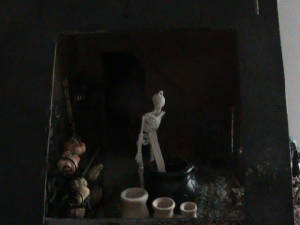 that Agatha collects from the pumpkin patch
The Kitchen: Nimue, is baking up a storm for the upcoming Party.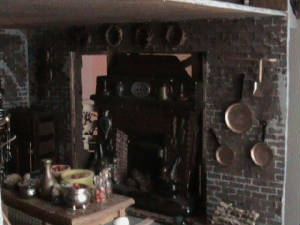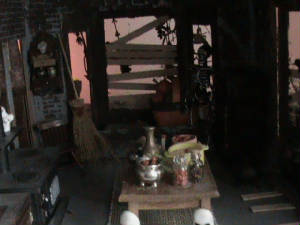 Looking good Nimue. Bobbing for Apples!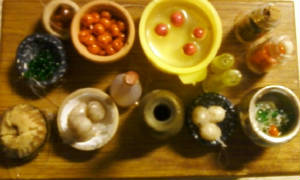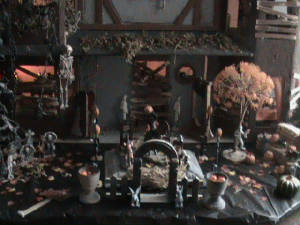 Abner is digging up his friends so they may join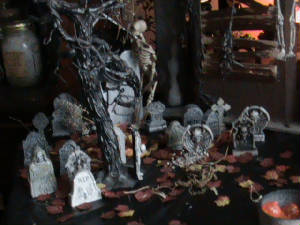 in the Halloween fun!
Abner is having second thoughts about digging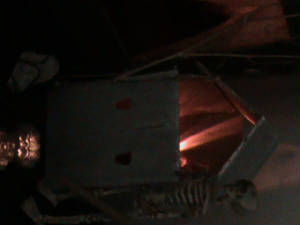 this one up! Whats happening in there!
The Pumpkin Patch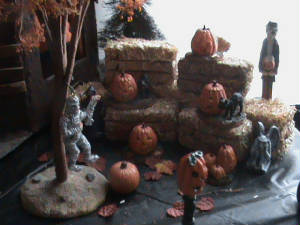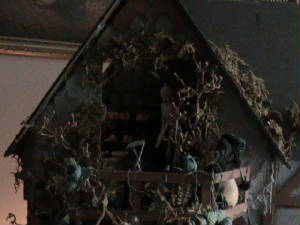 I'd Turn Back If I Were You!
Ludlows pet spider on the Dresser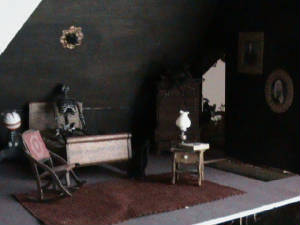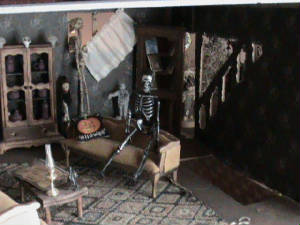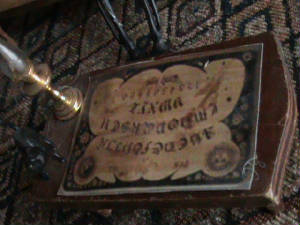 The Lounge: Our Witch and Mulgrath are sitting having a reading. Mulgrath has a crush on Agatha and is cautious on how to proceed! Agatha has the table all ready for the Annual Halloween Party!
Mulgrath dreaming of Agatha!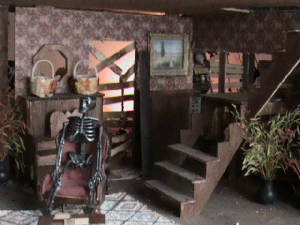 Agatha with her party hat on!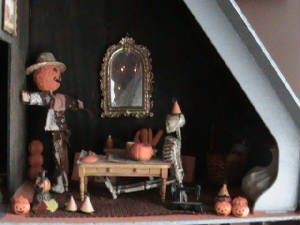 She spends most of the time in the craft room.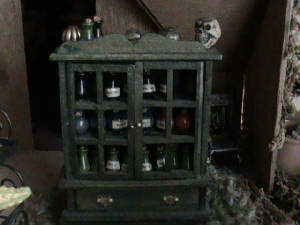 The Nursery: Not many enter since we learned that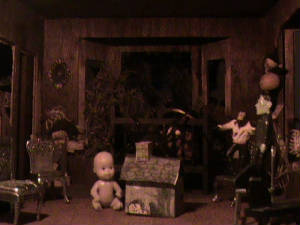 Zoraida has very dark powers!
Outside View
Medb is just haning out.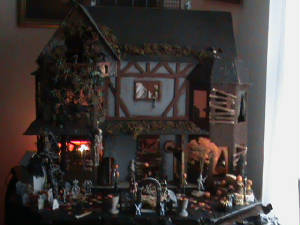 Danforth is keeping a watchful eye on Zoraida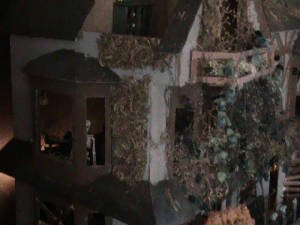 Fenton the dreamer. He dreams of the good ole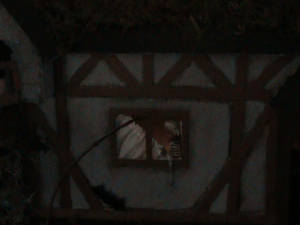 days when they all could venture out.
Everyone this is Edmund. Edmund this is everyone!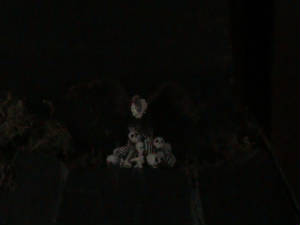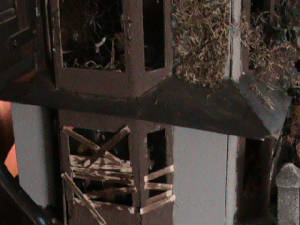 ........................